It will be pretty wild. Sagt Mark Zuckerberg.
SCE's London Studio boss Dave Ranyard spricht vom  "visual icon for our coming age" – I often think about the technological icon of the age," Ranyard explained. "In the 80s it was the Walkman, in the 2010s it's the smartphone. When I'm retiring these handsets will look so old; there will be some other way of dealing with apps. Maybe that will be VR.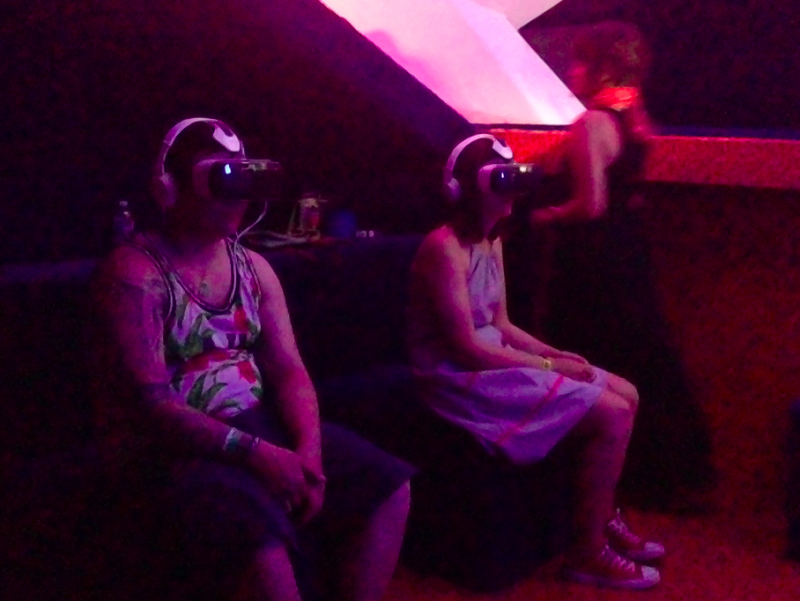 [We] are still stuck in the current mindset of how we use computers. Call it the smartphone mindset. Schreibt Matt Rosoff auf der Seite Business Insider.
Hier a list of twitter folks tracking or working on the Oculus Rift and other Virtual Reality news: 513 Mitglieder.
What you need to know (*)
Learning Virtual Reality Buch im Sommer (*)
Zahlen (*)
Preloaded-Artikel 2014 mit Links (*)
VR growth cycle (*)
6 Free GDC 2015 Presentations VR Developers Should Watch (*)
"Denise Garciano Nafarrete is a contributing content producer and writer at VRScout and covers VR music and fashion" (*)
Abbildung oben #TBT Department of Defense 1996 #VirtualReality