"The social orbit surrounding the photographer Ryan McGinley can sometimes feel like the world's most exclusive nightclub, populated by good-looking and talented 20-somethings, who with their perfect skin and classic faces all seem to have walked out of a Kerouac novel, an idyllic Midwestern town or an American Apparel ad."
Erste Sätze von Artikeln sind immer das Beste. Nate Freeman gestern in der New York Times. Interessant zu lesen, dass McGinley den man Anfang der 2000er zunächst bei Teenage Unicorn von Amy Kellner sehen konnte, jetzt mit 36 zu einer Art Dean mit Assitentinnen und neuer junger Crowd geworden ist.
Bin übrigens sehr beruhigt dass Amy jetzt offenbar bei der New York Times untergekommen ist. Sie hatte eine Zeit lang einen T-Shirt-Laden und eine Tiersendung bei Vice. Teenage Unicorn habe ich nicht mehr gefunden. Das Internet vergisst alles. In der letzten Folge Neue Probleme Radio hype ich die Seite. Hier spricht Patrick O´Dell über Amy:  I had never had a digital camera, but Amy was like, "You need a digital camera." So I bought all the stuff she had to get my site going.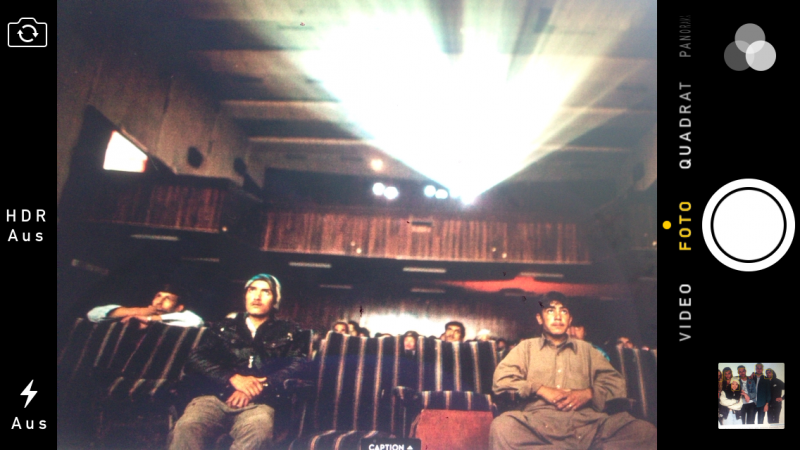 Photographisches Kontrastprogramm nebenan beim New Yorker. Moviegoers watch a Pakistani film at Pamir Cinema, in Kabul's old city, November, 2010. "I wanted to explore the daily lives of young people in Kabul, and began photographing stories as varied as a televised game show, a bodybuilding competition, and the city's fire department." The Forbidden Reel.